The Classic ICON Collection Reintroduced
Inspired by Mountains, Dressed for Streets.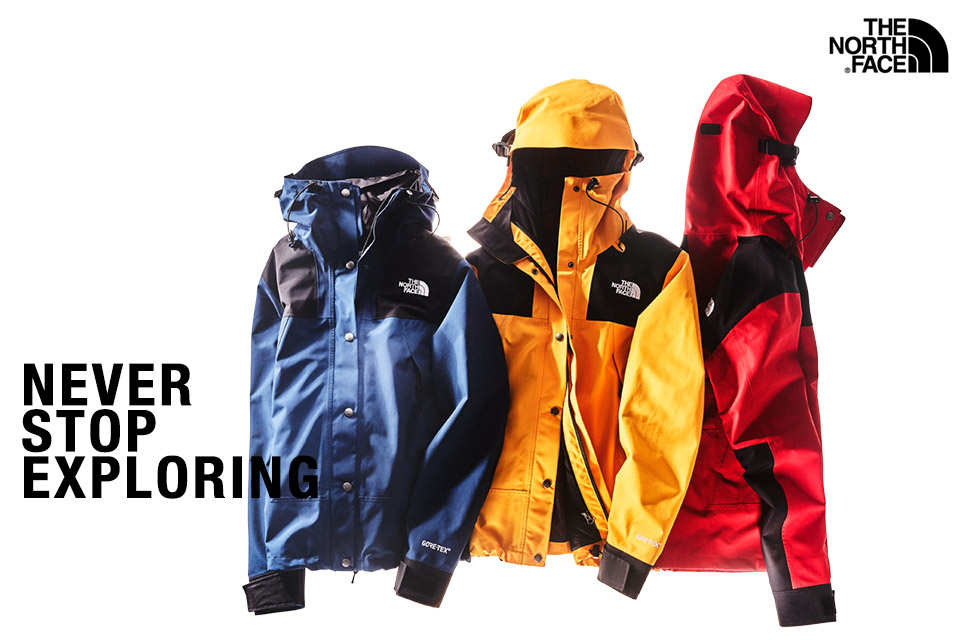 Ever since its establishment in 1966, The North Face has been devoted to bringing the best apparel and gear to athletes and explorers offering full and best protection for all types of outdoor adventures. Since the 1980s, the ICON collection was created to serve the needs of expeditions in the harshest regions of the world. Today, these products and styles still boast utmost technical functionality
but have been adopted by top trendsetters, who have helped make them much-loved icons of American street culture.
To celebrate the heritage of TNF's ICON collection, the APAC region will be releasing reintroduced styles of the:1990 Mountain Jacket, 1996 Retro Nuptse Jacket, 1995 Retro Denali Jacket and 1978 Base Camp Duffel on 30 August 2019 — and hopes to reach out to allurban adventurers who can explore wherever and whenever they want,  through music, art and culture. 
---
1990 MOUNTAIN JACKET GTX II
From mountain summits to the city streets, the reintroduced 1990 Mountain Jacket is an enhanced replica of our original version from 1990. Bold, iconic blocking in red, yellow and blue are now a distinct visual identity that has become popular among today's street-fashion lovers.
First introduced as part of an alpine system to protect climbers and mountaineers from extreme elements, the Mountain Jacket has become a standard for durable protective outerwear. This heavy-duty veteran is incredibly weatherproof and has been tested by our athletes in many hostile environments over the years, including Himalayan and polar expeditions.
This retro-styled jacket is made of waterproof materials and mixed with silk taffeta and brushed tricot drop-lining to achieve a combined performance of breathability and warmth. The VISLON zipper belt is a double-layer windbreaker with snap closure, providing windproof support for outdoor activities.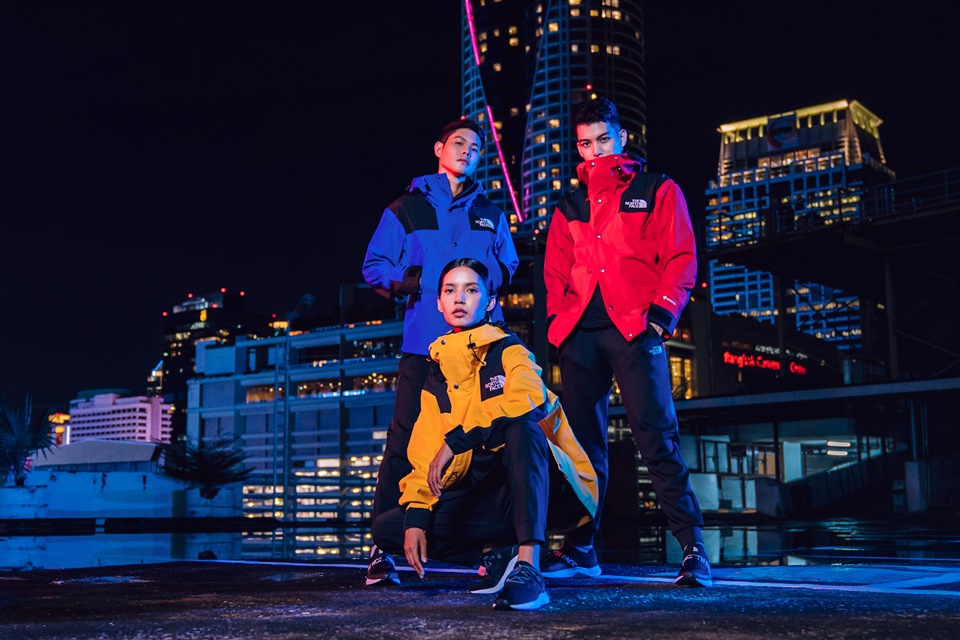 1990 Mountain Jacket GTX II
1995 RETRO DENALI JACKET
Since it was first introduced in 1988, as a zip-in fleece to the Mountain Jacket, worn by pioneers Todd Skinner and Paul Piana on their first free ascent of the Salathé Wall in Yosemite, the Denali Jacket completely revolutionized technical fleece. Perhaps no single piece of apparel represents authentic outdoor culture more completely than the Denali.
Its iconic blocking and bold styling have since made it one of the most recognizable and coveted fleece jackets ever. Since the 2000s, the Denali has been adopted as the campus uniform across America.
Today, the 1995 Retro Denali Jacket follows the original iconic blocking and color designs, with woven overlays on the collar, chest and back of yoke and sleeves; and is compatible with the Mountain Jacket. The fleece fabric and the underarm gussets with pit-zip venting help to resist wind while maximizing breathability.
With the VISLON® center front and hand-pocket zips, two secure-zip chest pockets and the woven hem with adjustable bungee cinch, outdoor trips and daily adventures are both comfortable and carefree.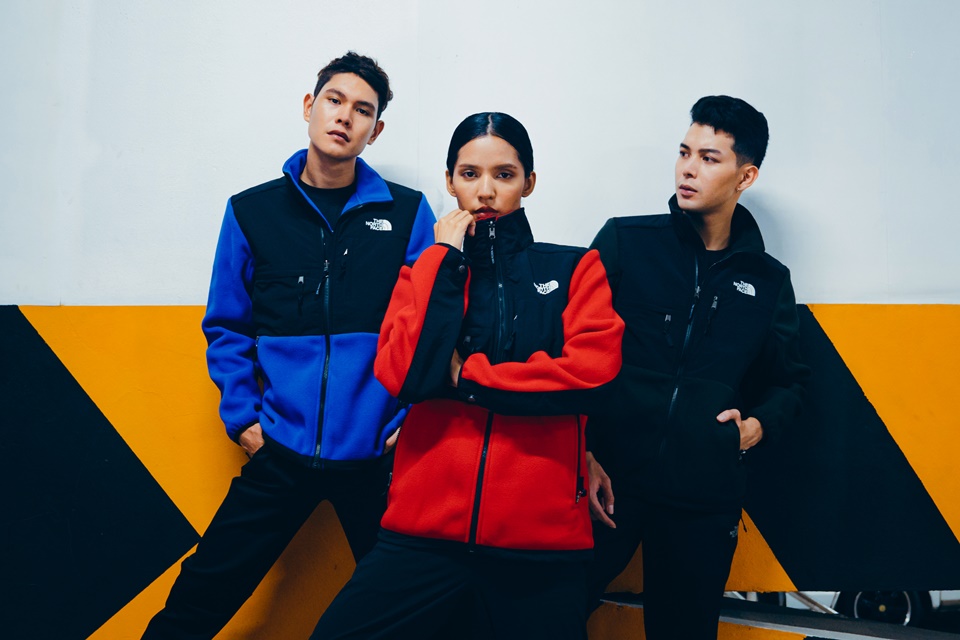 1995 Retro Denali Jacket
1996 RETRO NUPTSE JACKET
Since it was first introduced in 1992, the Nuptse Jacket quickly became a part of every expedition around the world. Together with devoted outdoor travelers, theNuptse Jacket witnessed some of the most challenging routes to be discovered and explored.
In the golden age of the 1990s, New York's booming street culture had become a new source of inspiration for the Nuptse Jacket. The excellent thermal performance and retro style were widely loved by trendsetters, while the hip-hop community made it a style statement.
Today, built for mountain- and city-life to keep you warm and dry when it gets cold and wet, the Nuptse Jacket's signatures include its boxy silhouette, original shiny ripstop fabric, iconic oversize panels, stowable hood and 700-fill goose down insulation.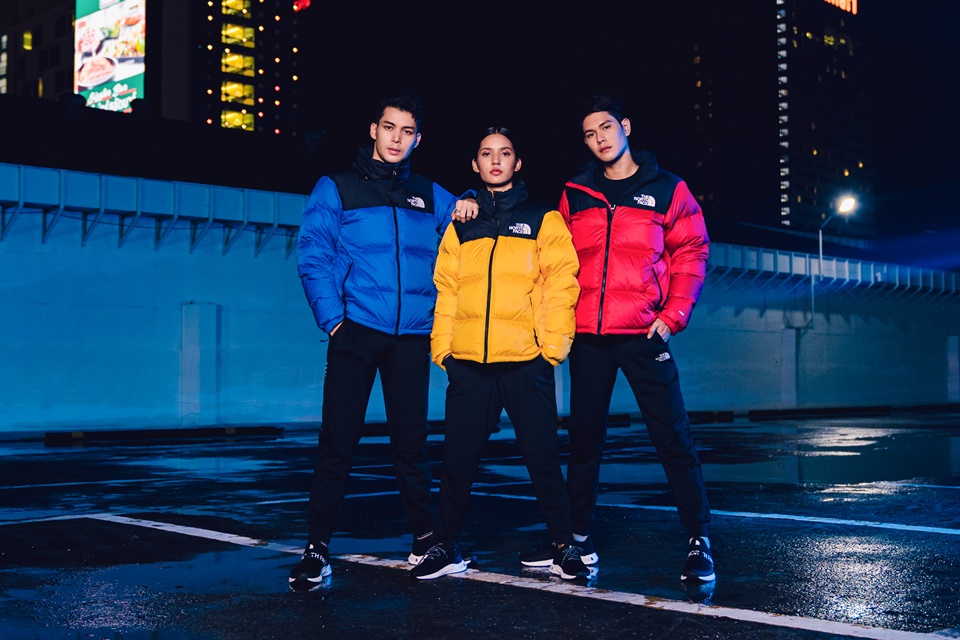 1996 Retro Nuptse Jacket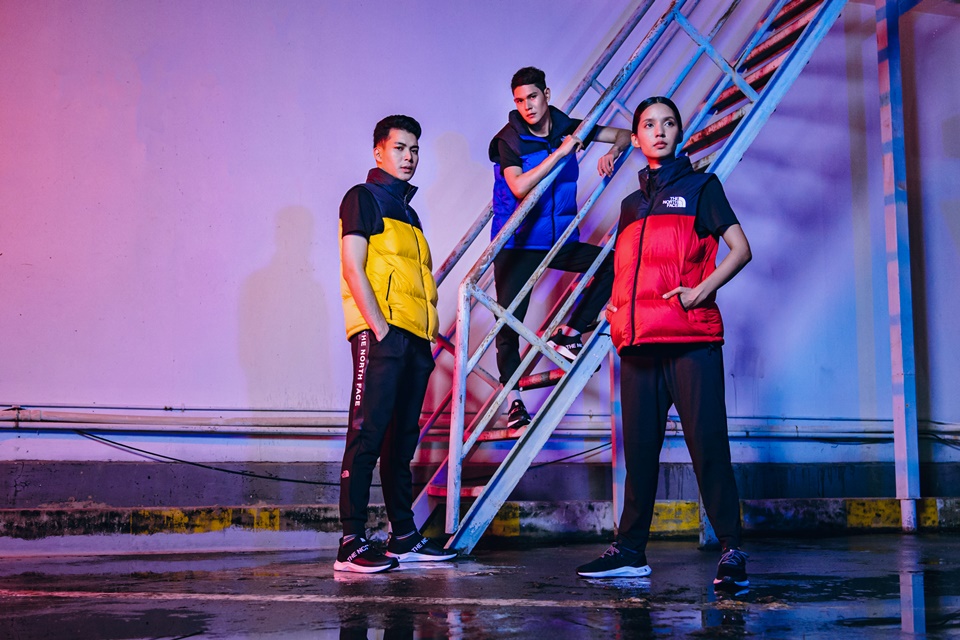 1996 Retro Nuptse Vest
1978 BASE CAMP DUFFEL
The legendary Base Camp Duffel was originally designed in 1978 as hardwearing, soft luggage crafted from vinyl laminated fabric. It was equipped to be hauled by porters, yaks and camels to every region of the world.
With its iconic handles introduced in 1989 and itsclassic D-zip opening added in 1996, this Duffel easily became cemented on every expedition checklist.
Today, the 1978 Base Camp Duffel is made from wear-resistant ballistic nylon. The bag's 50-litre-volume body is equipped with improved detachable, adjustable, alpine-cut shoulder strapsand a thick carry-bag handle, while a more ergonomic design minimizes contortions.The side-zip pockets are designed to store handy belongings such as a mobile phone and wallet;while the D-zip opening has a weather-resistant zipper flap; and the end-cap zippered compartment can store wet clothes, dirty shoes or extra gear without sacrificing volume.
---
ABOUT THE NORTH FACE®
The North Face was established in 1966 and is dedicated to providing athletes with professional equipment for a range of outdoor activities.The name The North Face is derived from the coldest and most difficult climb on the northern sierra. The image is sourced from Half Dome, a mountain in Yosemite National Park. In 1997, The North Face adopted the slogan, "Never Stop Exploring" — a phrase that embodies the spirit of travel and has become the brand's trademark motto.
As the leading global brand for outdoor sports, The North Face is constantly experimenting in creating products that meet the needs of users to help them explore the world and challenge the limits of human potential. Furthermore, the brand has always been committed to protecting the environment, reducing the eco-footprint of humans through various sustainable development initiatives. The North Face products are available in professional sports retail outlets around the world. For more information,
please visit  https://www.thenorthface.com
---
1990 Mountain Jacket GTX II  Set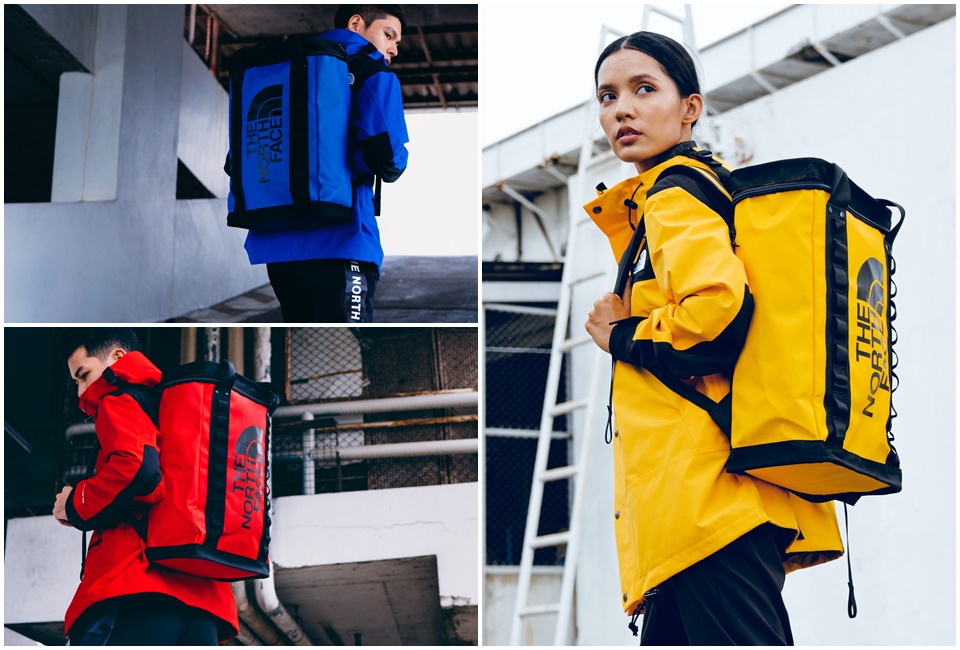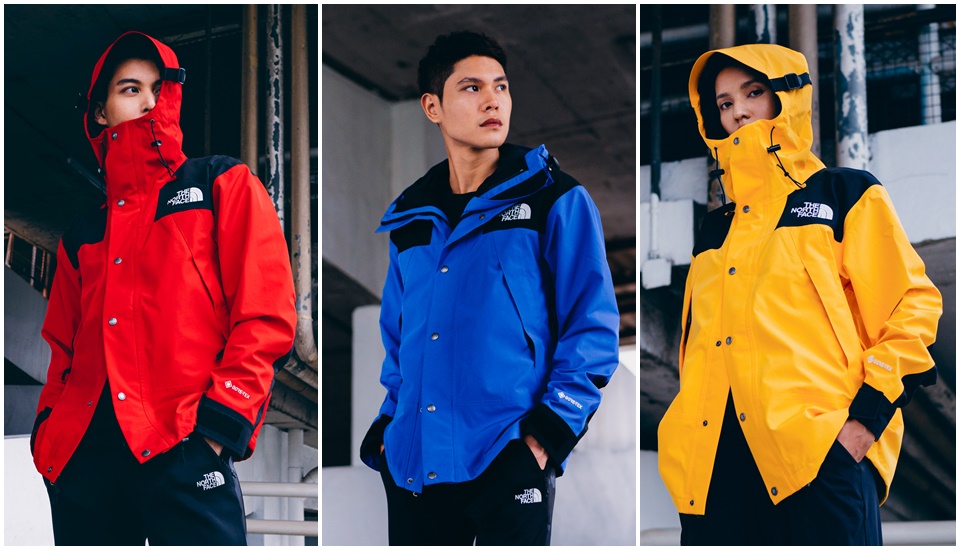 1995 Retro Denali Jacket Set.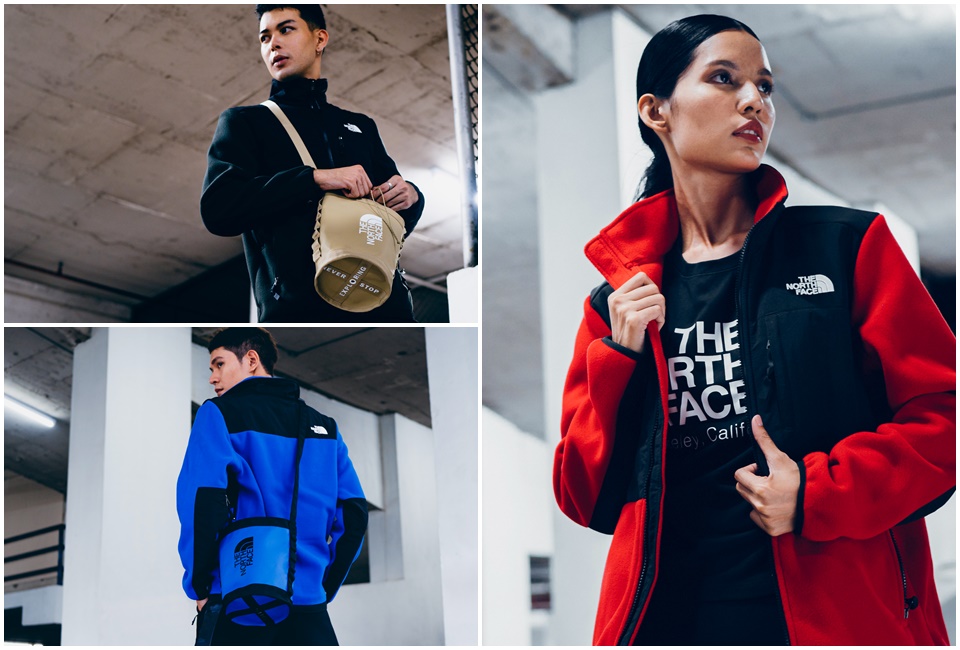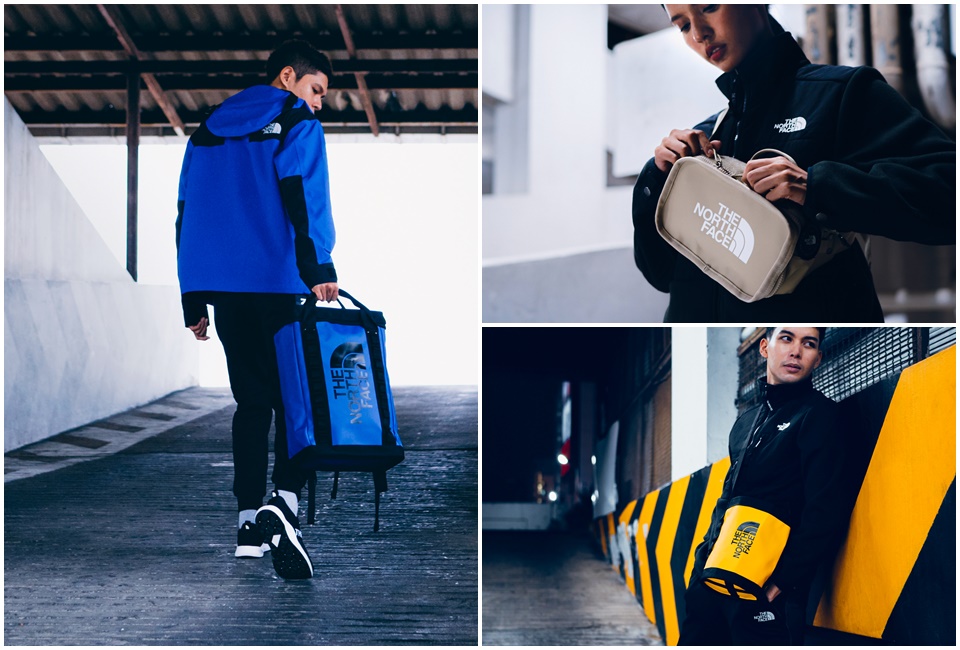 1996 Retro Nuptse Jacket Set.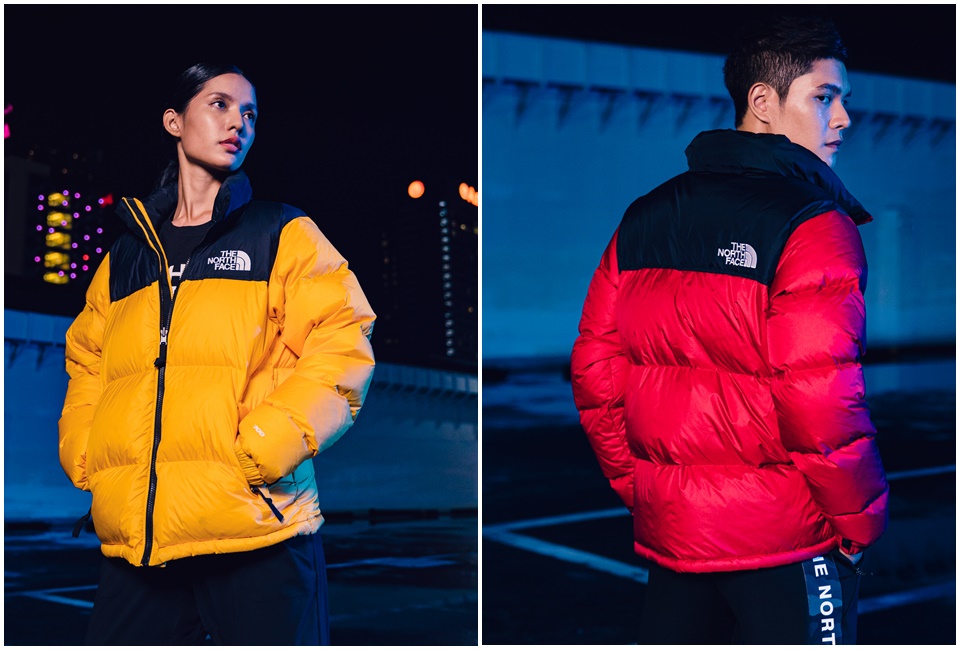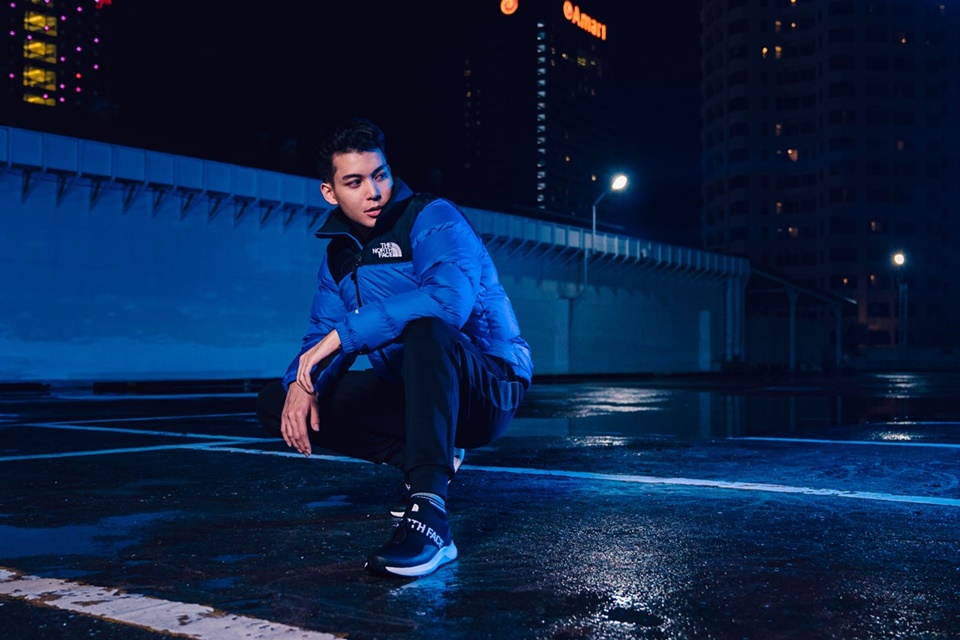 1996 Retro Nuptse Vest Set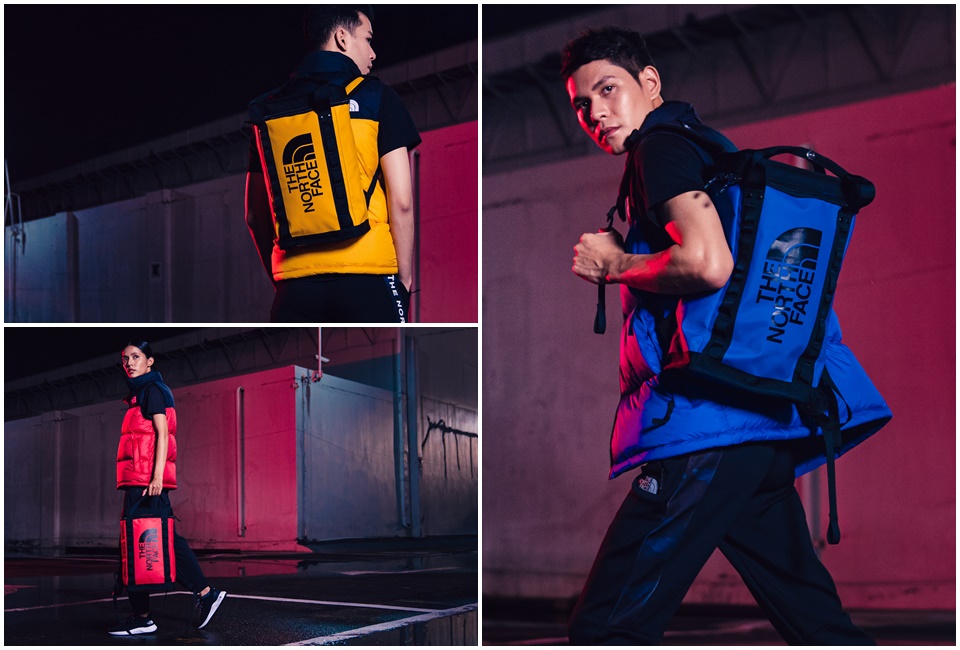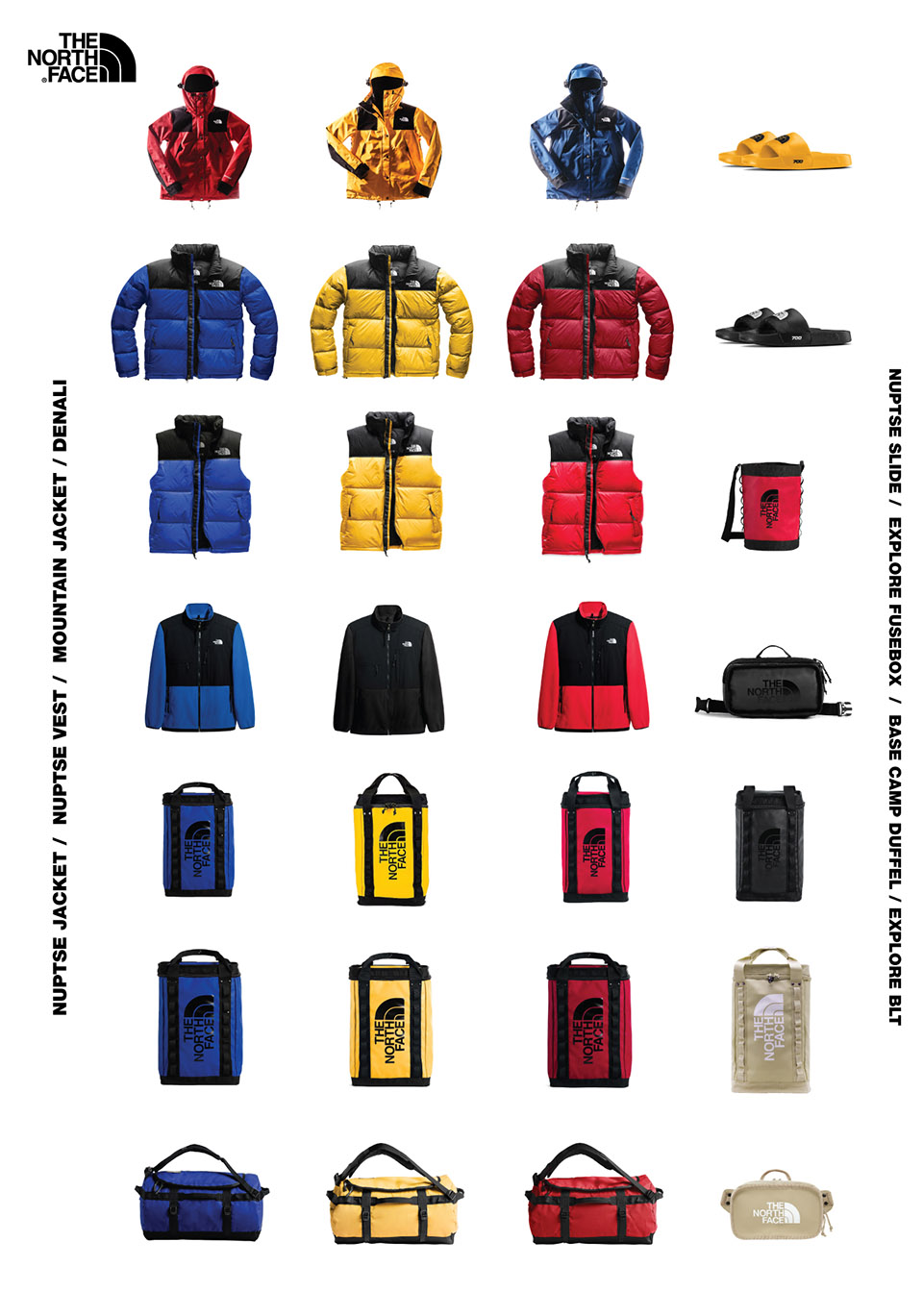 #

TheICONcollection